Interested in Volunteering?
Then Join our team…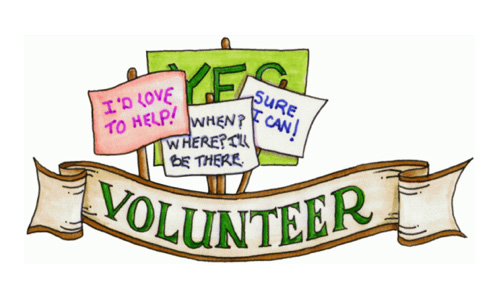 Both of our shops only work so well because of the great team of volunteers that is committed to their success.
Volunteering in our shops is a very social and fun activity, a great way to make new friends, learn new skills and give something back to our community. Whether you only have a few hours a week, or perhaps just a couple of times a month, we would love to hear from you. Volunteers are central to all aspects of running our shops and we have many volunteering opportunities available in both Blandford and Sturminster Newton.
If you are interested please do contact the Shop Manager on 01258 451456 or pop in to either shop for a chat with one of our team. Alternatively, click here to download an application form.
Because I don't have to work set hours, Volunteering fits in well with my family and my travelling.

Volunteer

Blandform Forum Shop
Volunteering at the shop keeps me busy, it's a great way to meet new people and I've made really good friends.

Volunteer

Blandform Forum Shop
When times have been tough, my volunteering work at the shop has been my lifeline.

Volunteer

Sturminster Newton Shop
Volunteering in the Charity shop helped with my confidence and improved my CV.

Volunteer

Blandform Forum Shop
I feel really valued and part of something, a proper team, a family, we have so many laughs and each shift flies by!

Volunteer

Sturminster Newton Shop
Volunteering has really helped me get used to being retired and it's good to be able to give something back to the community.

Volunteer

Sturminster Newton Shop
The Shop Volunteers…
Written by shop volunteer Joan Capron to celebrate National Volunteers Week, June 2015.
Our hospital has two shops
Where Volunteers work never stops
Every day from 10 til 4
They're busy in their chosen store
We've ladies slaving out the back
Sorting clothes and bric a brac.
While front of house you'll always get
The very warmest welcome yet!
They'll let you browse and you'll agree
Wherever you look there's lots to see.
There's handbags, jewels, shoes and ties,
Clothes in every shape and size.
Books and bedding arranged in order,
Scarves with fringes round the border.
Puzzles, teddies, games and toys
For all the eager girls and boys.
"A lady wants a wedding hat."
"A lonely person needs to chat."
The staff will try their very best
To satisfy each new request…
With caring hearts and kindly smile
They'll always go that extra mile.
That's our volunteers!