Friends of Blandford Community Hospital
Events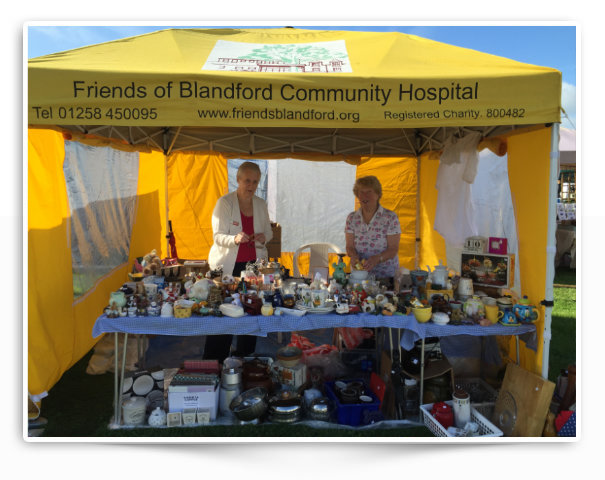 The Friends have a regular schedule of Fundraising Events each year that are always well supported locally.  These events have become a success because of the continued commitment and dedication of a wonderful team of volunteers.
Our events not only raise valuable funds for the charity but help maintain support and public interest in the Hospital and health matters locally.
The Fundraising Working Group is always exploring new ideas to maximize the proceeds of the regular schedule and also to introduce new events to the calendar.  We would welcome any ideas, suggestions and involvement that you are able to give.
If you aren't able to join us at an event but would like to contribute, please use the donate button below. Thank you.
Please make donation here
Mike Wood - Fundraising co-ordinator
 Mike Wood, a volunteer on the Board is currently responsible for the fundraising calendar throughout the year. Due to Covid the events were cancelled, but now we have a little normality back in our lives we may be able to organise some events some time this year.
If you would like to get involved with any of our events, need further information, perhaps share your ideas with us or join us as a volunteer, do please give me a call on 01258 450095.