Recycle, Upcycle, Shop for Bargains & Make a Difference
Quality goods at bargain prices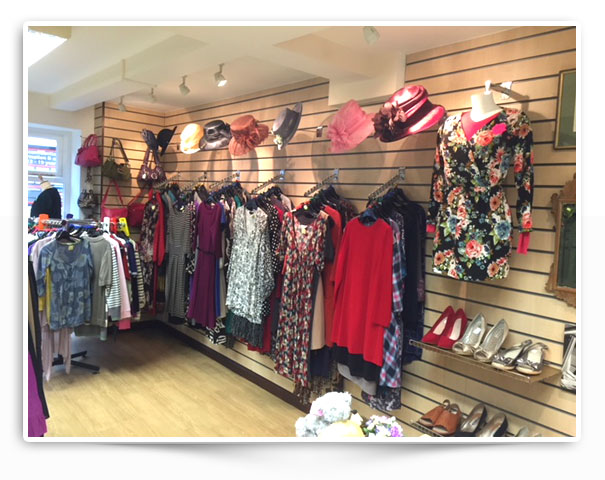 The Friends of Blandford Hospital are very proud of their 2 Charity Shops in Blandford Forum and Sturminster Newton which provide a steady income for the charity generated through the hard work and commitment of the team of volunteers that work there. Everything we sell is second hand/pre-loved but we do not compromise on quality despite keeping our prices low.
Donating items to our Charity Shops is a really great way to support the work of the Friends of Blandford Hospital.  Income generated by those goods will be used to support projects at the hospital and throughout our local community.
Management costs are minimal in our Charity shops with the shops being predominantly run by a fantastic team of volunteers. If you are considering Volunteering in Blandford or Sturminster Newton then do get in touch. Go to Volunteering Page
If you are unable to visit our shops but would like to make a financial donation, please click on the button below. Thank you.
Please donate here
Emma - Fundraising Co-ordinator
My name is Emma and I am the Fundraising Co-ordinator for the charity.  As part of that job I have the pleasure to work with over one hundred volunteers across the two teams who run our two very successful charity shops. Our Volunteers are the Charity's greatest asset and they each bring their own individual skills, talents and humour to the shops.  Together they are not just strong teams but a family and I am very proud to work alongside such great volunteers.
Although I only work part time you will find me in each Charity Shop in Blandford and Sturminster Newton at least twice a week. The rest of the time I am office based at the hospital.
If you might like to join us, do pop in to either shop for a chat with myself or any of our team.  Pick up an application form or give me a call on 01258 451456.  I look forward to hearing from you and discussing the volunteering opportunities we have available in Blandford and Sturminster Newton.