Supporting our Shops
Donate Goods
Both shops have a huge range of goods that changes every day depending on the time of year and of course the donations we are lucky to receive from our fantastic local supports. Without those donors, we simply couldn't operate two very profitable charity shops.
We are always in need of good quality items for resale. We ask for goods that you donate to be in a clean and complete condition ready for resale.
We promise that all monies raised from anything you donate will be used to benefit Blandford Community Hospital and health related projects throughout our local area.
Most importantly, The Friends of Blandford Hospital Thank you for your support and generosity.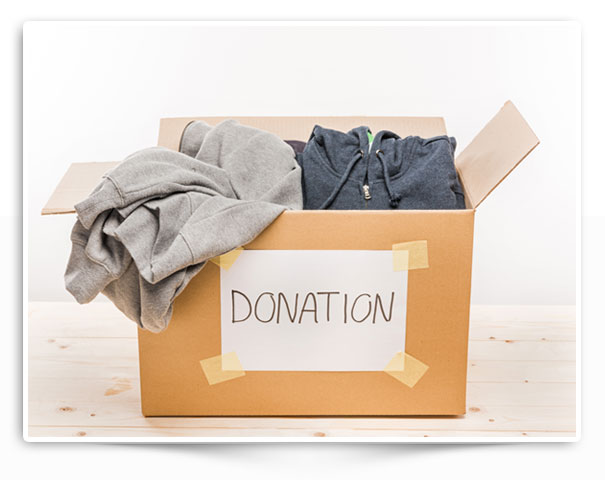 We are particularly interested in…
Clothing, Shoes, Accessories, Hats, Scarves, Ties, Belts
Jewellery
Gifts, Greetings Cards and Stationery
Household linens
Haberdashery Items
Handbags and Luggage
Toys, Games and Puzzles
Books, CDs and DVDs
Small Portable Electrical Appliances
Bric a Brac and Collectables
Pictures and Frames
Unfortunately we are unable to accept…
Non portable electrical appliances
Dirty or damaged goods
Car boot sale or jumble sale leftovers
Old style televisions
Large electrical domestic appliances and Microwaves
Furniture (except very small items, easily portable and with a fire safety label on any upholstery)
Videos and Audio Cassettes
Typewriters and computers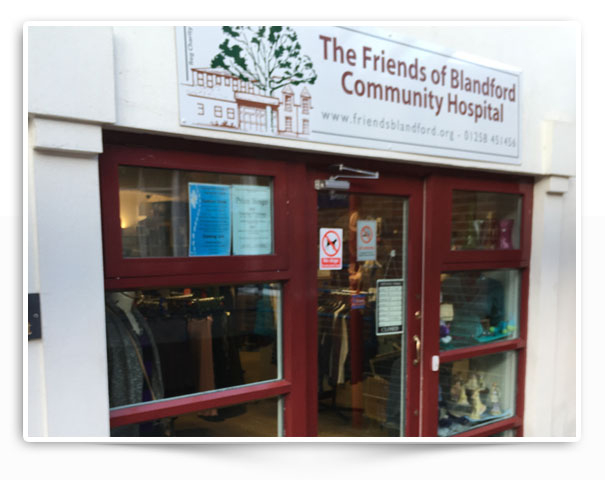 Where to donate
If you have goods to donate, please do drop them in to either of our shops at your convenience.  We are easy to find in both Blandford Forum and Sturminster Newton.
If you are unable to drop them in to the shop then we are happy to arrange a collection by our fantastic van drivers.
For a collection call the Shops Office on 01258 451456.